Kahil Puppy Information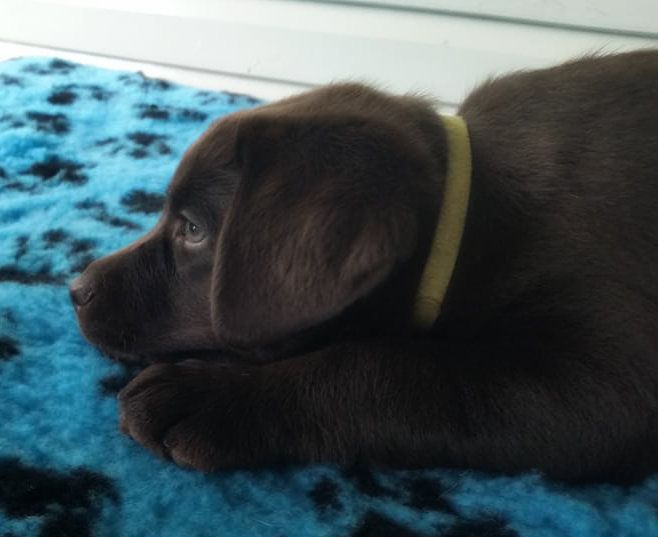 All of our puppies leave us at 8 weeks having been vaccinated, microchipped, wormed from 2 weeks and have had there first treatment of heartworm. All will have had general health check with our local vet. They will go home with there puppy pack with all the info you need to keep them healthy. They will have pedigree papers registered with Dogs QLD [formely called Canine Control Council of QLD]. Most importantly though, they will be well socialized, content puppies ready to leave our family to join yours.
A deposit is taken at time of order to secure a puppy and the balance is to be paid in full before the puppy leaves our care at 8 weeks of age. No puppy will be held without a paid deposit to ensure genuinely interested people will be able to secure the puppy they like.
---
Please note non refundable deposits are accepted after puppies are born to secure a puppy.
---
When our puppies leave our family to join their new homes they will be registered on the limited register with Dogs QLD. Unless you are a registered breeder with a controlling canine body either in Australia or overseas.
You are still obtaining a registered pedigree Labrador Retriever.
But limited register means you can not breed a pedigree'd litter and they can not be exhibited in conformation shows.
This however does not restrict them from participating in other canine sports such as obedience trials, retrieving or tracking.
Show quality puppies are only available on main register to approved breeders.
Price on application.
---
Kahil Labradors can offer you a quality dog weather you want to show, breed or have an excellent top quality pet or companion.
---
Waiting List
It is only very occasionally that we have puppies available, Each litter is carefully planned and usually exists a waiting list long before the puppies are born. If you would like to be placed on our waiting list, I will contact you to let you know when the puppies have arrived and whether or not we can offer you the puppy of your choice.
We cannot guarantee that there will be a puppy of your choice as we can not guarantee what colour, sex or number of puppies that will be available from our upcoming litters, as it is up to mother nature as much as it is our planning and pairing of suitable parents, We will however certainly try to assist you with what you are looking for in your search for a new companion wherever possible.
---
We do not breed many litters so advanced bookings are essential.
---
Matching puppies with the right home is a responsility that we take very seriously. So far, our puppies have gone to wonderful, 'forever' homes and we continue to keep in touch with all of their owners. It is very rewarding to hear how these pups have become such valued members of their new families and we are very proud to have been apart of that.
---
We don't believe there should be any difference in price between colours.
They all cost the same to produce and raise.
We will not be held accountable for any accident or injury incurred once the puppy leaves our care. This includes failed to follow our written advice on diet and feeding your puppy, exercise restrictions &-or weight guidelines.
We will not be responsible for any veterinary or other costs incurred by the purchaser once the puppy leaves our care.
We use and recommend Jet Pets for interstate travel, call 1300 668 309 for a quote. We are happy to deliver puppies to Brisbane airport at No additional cost.
We hope this information has helped you on your start to making an informed decision on one of the best breeds!!
Please contact should you wish to be placed on puppy waiting list, or have any questions about taking on a Kahil puppy.